5 reasons why your child should train motocross
For some families riding off-road motorcycles is in the genetics, for others it appears later as a new interest. Kids of all ages and places love motocross. However, parents do not always support their children in starting to practice the sport. As dangerous as the sport is if not practised correctly – with quality children's training and equipment, there are still thousands of reasons to join it.
See below 5 reasons why your child should train motocross :
1. Motocross offers exciting entertainment that is non-violent
Many children naturally become interested in exciting things like video games and movies. Many of these examples contain a lot of violence, which can certainly affect your child's psychology and attitudes, in addition to limiting the child to stay indoors.
On the other hand, motocross is a sport that needs training, discipline and is not dangerous, after all, any direct contact on the track is highly avoided.
Another point discussed regarding violence is competitiveness. The competition of racing exists and must be preserved, contrary to what many people think, it is extremely healthy. Competing is learning to work as a team, learning to listen to a coach, giving thanks, working hard, and reaching the top. Your child will be with people who will help improve skills by putting emotions on track.
2. Motocross promotes good health
Riding a motorcycle requires a good physical level, after all, it is a sport that requires agility, strength and balance. That way you need the rider to be fit and healthy – your child will quickly discover how important and necessary this is. Once a child discovers that their body needs to be fit to run, they will also understand how important it is to be healthy.
3. Motocross creates positive relationships between people
As a favourite sport, motocross allows children of all ages to play together and talk about it. That's because there aren't many kids who share the same interest, so when they find people who share the same, the friendship becomes stable.
4. Motocross promotes dedication and a strong work ethic
Motorbike racing is allow in specific places and for a certain period of time. Due to the restrictions, the child develops a reason to improve their skills and work hard to make the most of their time. Many who enter motocross quickly improve their skills due to their dedication.
5. Motocross teaches essential driving skills
From the front brakes to the accelerator and levers, the bikes will give youngsters the skill they need to operate multiple controls. Children need to learn how to operate these controls while riding. As it is not easy and they will take this teaching for the rest of their lives – making it even easier when driving other vehicles.
2023 KTM 890 Adventure R (RALLY STYLE)


2023 KTM 890 Adventure R (RALLY STYLE) Buy your motorcycle parts from AOMC.MX and support this channel at no extra cost …

source
Video Vault: Roczen and Tomac Tussle in Tennessee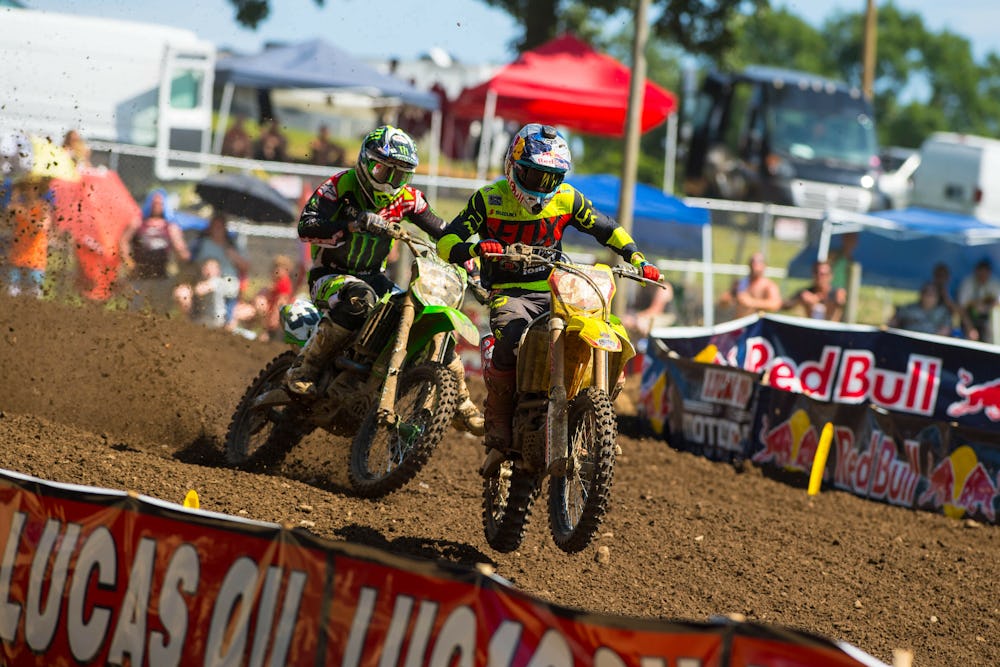 Ken Roczen and Eli Tomac battle to the flag for overall victory at the 2016 Tennessee National.



Source link
KTM TPi 250-300 Extreme Map = More Oil