Stats, Rider Quotes, & More from 2023 San Diego Supercross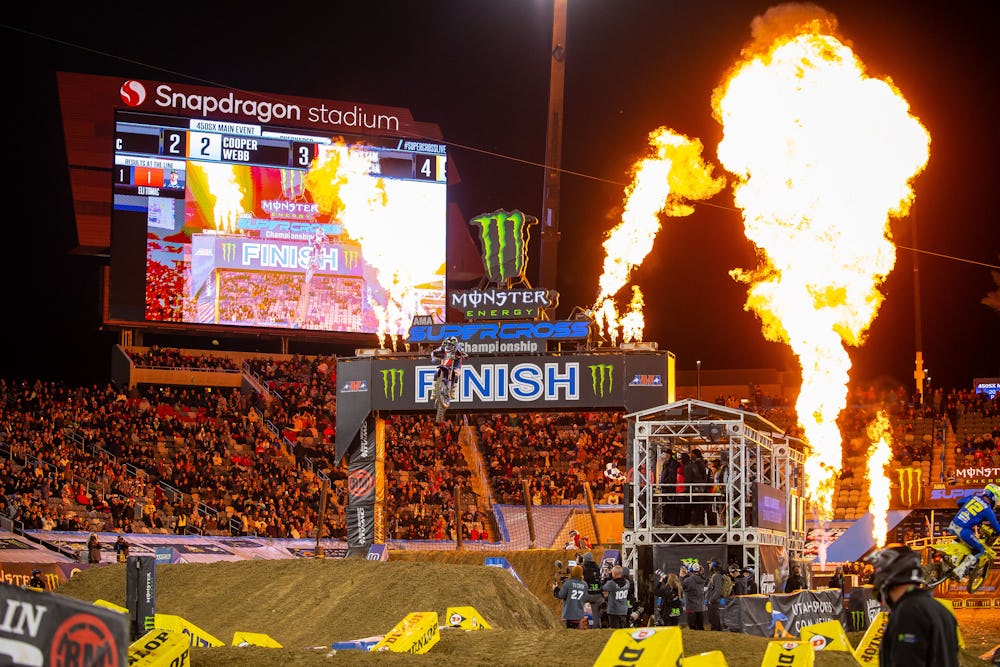 "We pulled some big moves this week and made some changes to the bike and treated today a little bit like a test day. Switching over to Factory Connection suspension set-up was huge and having those guys here with me really made a big difference. We narrowed our window down on some of the changes for the main event, so I was super happy. I had a poor start and came from the back and just overall had a really good main event. I worked my way up. We ended up fourth, but I had a really good battle with Barcia, and I could charge the entire way. I just really enjoyed this race; it was the best race in a long time. So I'm really, really happy with how the team has been working, how I've been working, and good things will happen when we're all pulling on the same string. And we've been putting in serious hours, so there's more to come. The podium is reachable. We're very close so I'm excited to get back to work and we're going to check off weekend after weekend, stay healthy, and just keep working forward."
"San Diego was a little bit eventful for me. I qualified second but had a big crash in the heat race and had to DNF. I went to my first LCQ ever but was able to get through there. I made the main event and was riding good but got taken down by another rider and fell back to 10th. I made my way back to fifth, but it was definitely a mediocre night. At least we're healthy and we can try to come out swinging for A2."
"Overall, the day went well. I felt good all day and got a good start in practice. Going into the night show, I was feeling pretty decent. I got a good start in the heat race, but then I made a small mistake, and it was difficult for me to feel good after that. In the main event, it was kind of the opposite; I got a bad start and came back through the field. It's very frustrating for me since I try very hard to be the best I can be. We need to analyze this with the team and come back stronger in Anaheim."
Said Monster Energy Yamaha Star Racing 450 team manager Jeremy Coker:
"It was a good day and night for both riders. I know the result may not be exactly where Dylan wants to be, but his speed was right there. His lap times were good, and he was right there with the front pack and could see the podium, and that's a good thing. It was another exceptional night for Eli. He continues to prove that he's the fastest guy out there, no matter what it takes. Still, we've got to keep pushing to be better and to stay on top."
Stats, Vlogs, & More from 2023 Fox Raceway National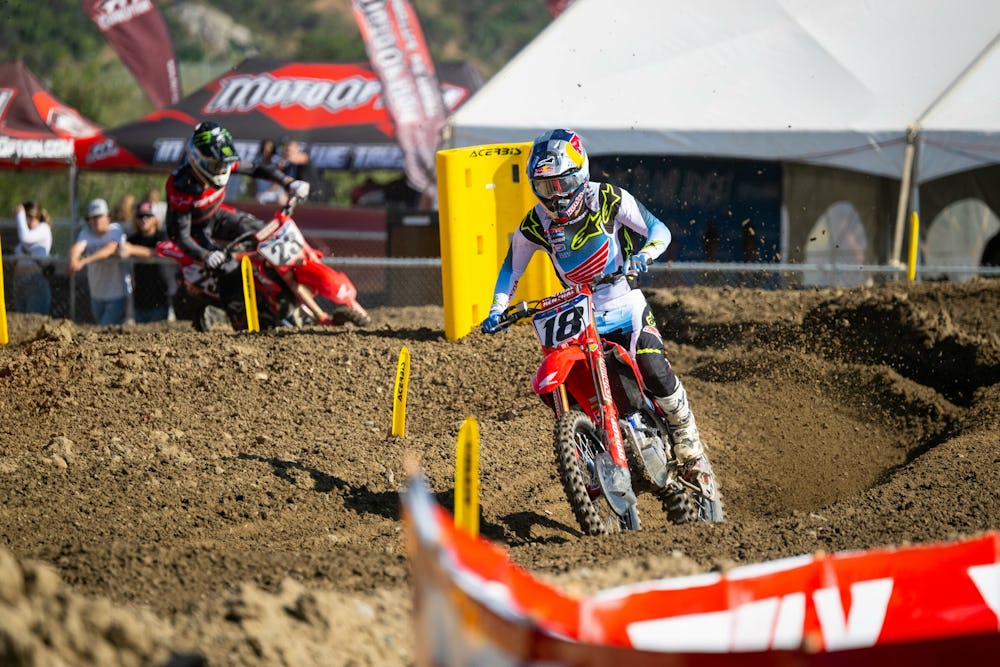 In his first ever AMA Motocross 450 Class start, Jett Lawrence went 1-1 and claimed the overall. First holeshot, first moto win, first moto podium, and first overall podium all checked off at one race! Jett Lawrence became the 75th different rider to win an overall in premier class of Pro Motocross, the first new winner since Jason Anderson won his maiden overall at the 2022 Hangtown Motocross Classic in June of '22.
Jett Lawrence becomes the first 450 Class debutant to go 1-1 in their maiden AMA Motocross start since MXGP star Jeffrey Herlings did so in 2017 and before that, Ryan Villopoto did so in May 2009.
Jett continued his streak of winning the overall at Fox Raceway at Pala—taking the 250 Class overall win in 2020, then twice in both 2021 and 2022 before now taking his first ever 450 Class start as well: an impressive six-for-six for the #18!
CATCH UP ON THE LATEST VIDEOS: 10 MUST-SEE VIDEOS
Dakar 2024 means new things A new route but above all new challenges! Give u…
Dakar 2024 means new things 🤫
A new route but above all new challenges!
💬 Give us your gold prediction!👇
#Dakar2024 #DakarInSaudi داكار 2024 نسخة جديدة تعدنا بأشياء جديدة 🤫
مسار جديد وتحديات مختلفة!
💬 شاركونا توقعاتكم!
#داكار2024