Stats, Rider Quotes, & More from 2023 Houston Supercross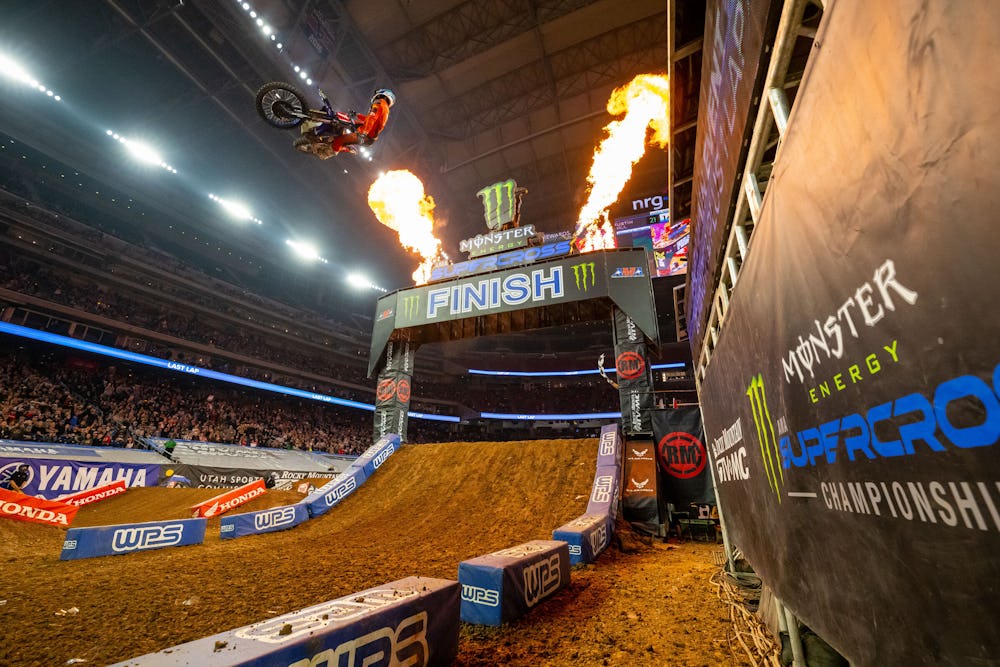 "Very bummed about my race in Houston. I was a tick off my riding all day and made the best of it. I had good starts which I'm happy about though. Unfortunately, in the last corner of the LCQ I got taken out while in a transfer position. I'm pretty bummed about that but next weekend is a new race so I will regroup and get ready for Tampa."
"Not an ideal night but another small step in the right direction. I'm building more confidence and getting more laps in. I'm excited for the next few weeks as we continue to build on a new foundation."
Said Madd Parts/Big Buildings Direct/Ronnie Prado Company Kawasaki team manager Ryan Koontz:
"Mixed emotions for us in Houston. We need to make sure to not put ourselves that close to a transfer spot in the LCQ. The goal is to transfer through these heats so we can avoid the mayhem. Both Freddie and John are getting good starts and are capable of that direct transfer. I'm glad John fought all the way to the checkered as that allowed him to capitalize on the opportunity in the last corner and get himself in the main. So far, we've had a rider in every 450 main which is a good reminder of success."
"Qualifying was a little rough; I just could never get all my best segments on one lap. I'm happy to execute with two great starts and check all the boxes so far. I'm confident on the bike and I really worked hard to get here; I'm excited for the rest of the season."
Anstie posted on Instagram:
"P2 in Houston for rd1 of @supercrosslive with my crew that make it happen and work non stop to give me a competitive package to perform on… just go and ask the @mtfmx boys how the late night dyno runs have affected their sleep 😆🔥
Cheers for all the work"
"It was a good day. I felt really comfortable today on the dirt bike, and on the track. It's really the most comfortable I've ever felt in a supercross, so I'm really excited and stoked about that. I got some killer starts – the practice start and in the heat race – and then kind of botched it in the main event. Hunter (Lawrence) is really good. It's going to take a good start to be able to get up there and battle with him, and obviously, you can't have a little fall in the sand. So, we're going to go back, keep working, and come back to Tampa ready to go."
"It was a good day. We started off with some solid times and we were first in Group B practice and qualifying. Then for the heat race, I was fourth, so I was happy with that. I got into a good pace and was able to lay down some good laps, and see the track well. Then in the main event, I was pretty nervous on the line, but I got a decent start and then just fought and never gave up. I kept pushing through the pack. I had a lot of people to prove wrong and I ended up fourth in my first pro supercross race. It was a crazy night! I am so happy with how it went."
Martin posted on Instagram:
"First race is in the books with @clubmx P 5 was the end result. Made a mistake the last lap in the whoops trying to push for 3rd."
Jason Thomas Recaps Key Takeaways from 2023 Fox Raceway Motocross Opener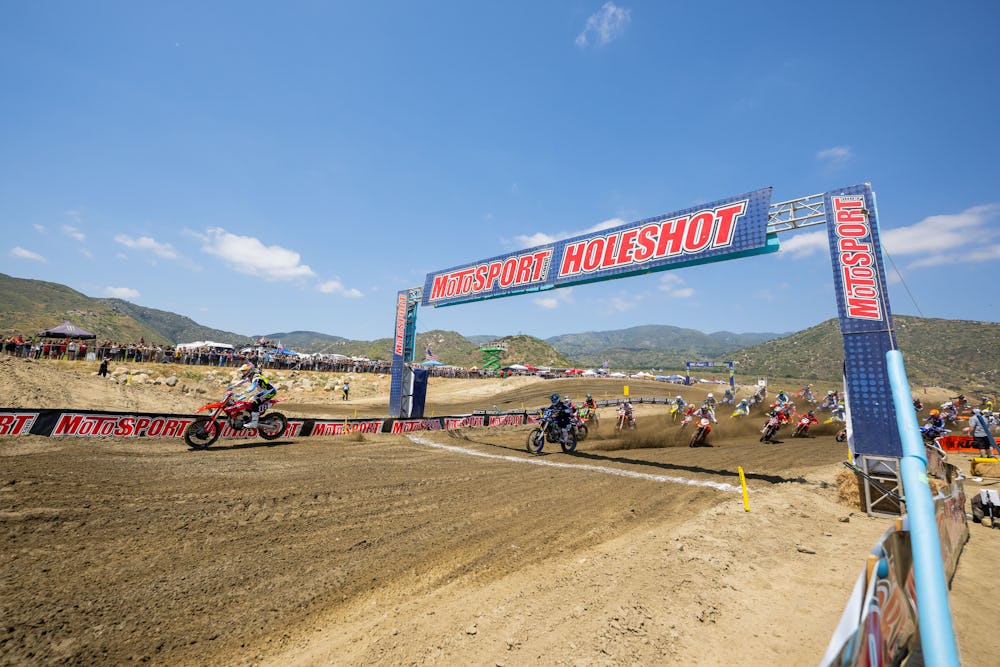 The 2023 AMA Pro Motocross Championship kicked off over the weekend and there's plenty to talk about, including Jett Lawrence's dazzling 450 debut, RJ Hampshire's wild day, Hunter Lawrence's win, and more. To get an inside look at the action we tapped former pro Jason Thomas to break down the first race of the season.
What was your initial take on the 250 Class, in terms of who impressed?
Jason Thomas: I believe it delivered as advertised. We knew it would be a deep class with a great chance for parity all the way to the top. I thought RJ Hampshire's first moto was a great sign of what he is capable of. The second moto was unfortunately a warning sign that the variance is still present. He is fast enough to win this championship but the crashes have to be minimized. Not only are they too damaging to his points each weekend but crashing leads to injuries, and that's simply a numbers game. Crash enough and you'll eventually find yourself on the sidelines.
Hunter Lawrence came in as my personal pick to win the title and he didn't disappoint. His 3-1 score was more of the same after the best supercross season of his career. He looks like he's in the zone right now and truly believes he's the best guy.
The other rider I wanted to mention was Haiden Deegan. This is his third AMA Pro Motocross race and he looked like a veteran. He overcame a crash in the first moto but his third in the second moto is proof he isn't just a supercross specialist. He seems to have the total package: fitness, speed, equipment, and a gigantic social presence. The sky is the limit for that kid.
Guys were crashing all over the place. Name someone who avoided the mayhem and killed it out there who we might not have noticed on the broadcast.
Guillem Farres turned in an 8-5 score and didn't get the credit he deserves. With the storylines unfolding and constant change within the top ten, it was difficult to focus on every quality performance turned in. Farres wowed all of us at Budds Creek last year but that was no fluke. A relative unknown from Spain who got his shot on a factory bike is making the most of it. Kudos.
FULLY RESTORED 1990 YZ250 DAMON BRADSHAW REPLICA
Privacy & Cookies Policy
RJ Hampshire Talks At 2023 Fox Raceway | Vital MX Interview – Motocross Videos