Privateer Training Partners Ready for "Home" Supercross Race in Texas
Every weekend, there are battles within the battles at Monster Energy AMA Supercross. While a lot of attention focuses on the race for the win, several riders are fighting for valuable points or even the opportunity to race in the main events. Two of such riders that are always trying to make that next step from main event qualifier to main event mainstay are Texas residents Grant Harlan and John Short. While Harlan rides a Yamaha under the Rock River tent and John Short rides a Kawasaki for Madd Parts Kawasaki, the two 450SX class riders actually ride and train together every week in Texas.
Since this weekend's Arlington Supercross is a bit of a home race for both gentlemen, we caught up with them on press day to talk about their seasons as well as the dynamic of trying to outduel each other on the weekend while working to improve each other during the week.
Racer X: Alright, Grant Harlan and John Short here in Texas. A bit of a home race for you guys. Let's start with you Grant. How are you feeling about your season so far and how everything's clicking off?
Grant Harlan: I actually got off to a really good start. Me and John both made the first main at A1 and then I kind of struggled a little bit after that. It almost went too good for the first race. We got back in [the main event] in Tampa after a couple rough rounds. I struggled a little bit last week but I'm looking to get it back on track.
How about you John?
John Short: Yeah, you come into the season, and you don't really know what to expect. My offseason was a little rough anyway, so I was not happy with 20th to 22nd in the mains, but all of the races I've tried to race, I've been in the mains. Whether it was luck or putting it up there. It's been a lot of fun but definitely not satisfied at all.
Stats, Vlogs, & More from 2023 Fox Raceway National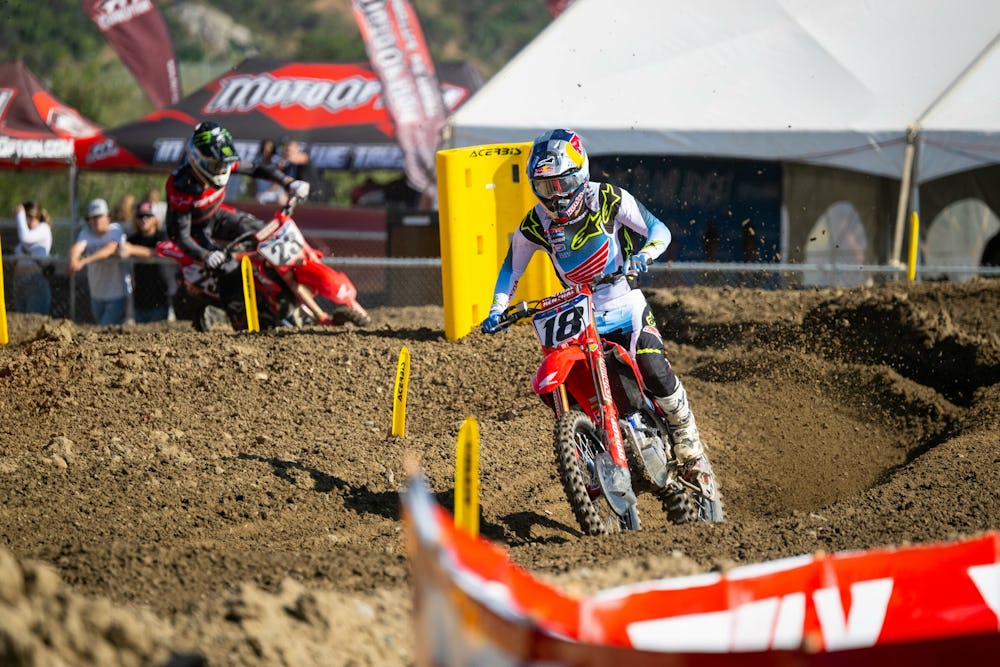 In his first ever AMA Motocross 450 Class start, Jett Lawrence went 1-1 and claimed the overall. First holeshot, first moto win, first moto podium, and first overall podium all checked off at one race! Jett Lawrence became the 75th different rider to win an overall in premier class of Pro Motocross, the first new winner since Jason Anderson won his maiden overall at the 2022 Hangtown Motocross Classic in June of '22.
Jett Lawrence becomes the first 450 Class debutant to go 1-1 in their maiden AMA Motocross start since MXGP star Jeffrey Herlings did so in 2017 and before that, Ryan Villopoto did so in May 2009.
Jett continued his streak of winning the overall at Fox Raceway at Pala—taking the 250 Class overall win in 2020, then twice in both 2021 and 2022 before now taking his first ever 450 Class start as well: an impressive six-for-six for the #18!
CATCH UP ON THE LATEST VIDEOS: 10 MUST-SEE VIDEOS
Dakar 2024 means new things A new route but above all new challenges! Give u…
Dakar 2024 means new things 🤫
A new route but above all new challenges!
💬 Give us your gold prediction!👇
#Dakar2024 #DakarInSaudi داكار 2024 نسخة جديدة تعدنا بأشياء جديدة 🤫
مسار جديد وتحديات مختلفة!
💬 شاركونا توقعاتكم!
#داكار2024