More Takeaways Away from the Podium at Anaheim 1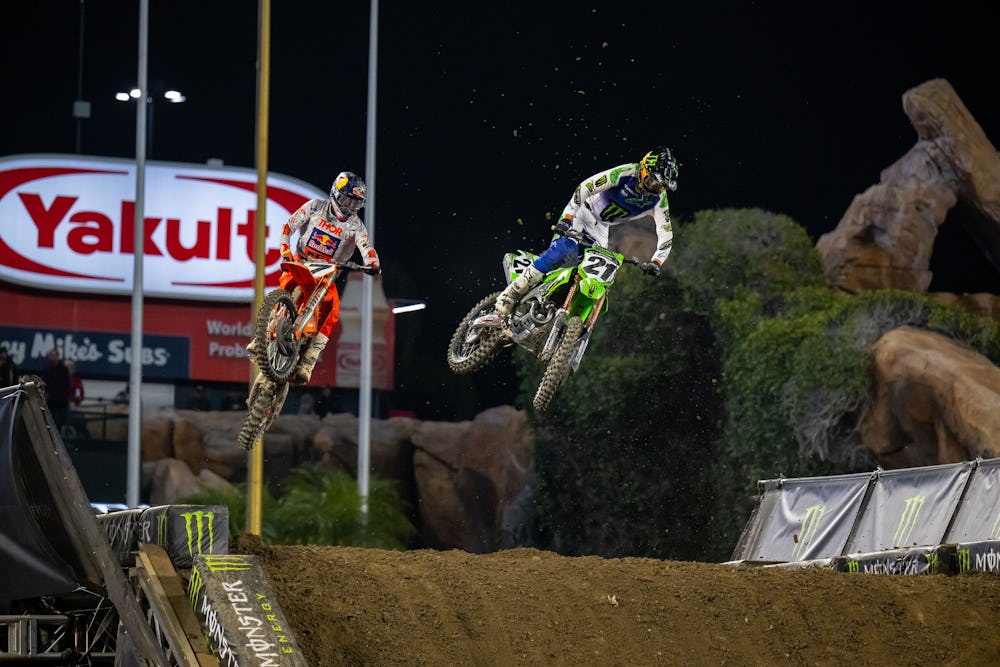 8. Roczen's Return to Yellow: Not the Anaheim 1 win like Kenny grabbed four times before, including last year, but he was in the battle the whole way. Everyone looked uncomfortable on that track, but Roczen made more mistakes than most, which is odd to see from one of the most precise riders in the sport. Chalk this up to his first run on a new bike and team (he's stated over and over this Suzuki is nothing like the one he last rode in 2016).
"Well, boys and girls. A1 is a wrap and I can't even explain how happy I am to come out of there in one piece," wrote Roczen on social media. "I'm sure everyone was in the same boat but feeling like a fish out of water is probably an understatement! I hope no one watched my first couple of laps in the main as I bounced my head off the bar pad what felt like about 15 times. Either way, I am totally ok to get away with a fifth place for the first round. I pretty much doubled my way around the entire track and i was fine with it!. We are working hard to keep building and we are taking it one race at a time."
9. Roczen's Teammates: It was much tougher for Roczen's teammates who run under the Twisted Tea Suzuki barrier. Kyle Chisholm actually didn't Chizz! The veteran makes mains almost no matter what, but he missed last year's Anaheim 1 main due to illness and the same thing happened this time. He missed the cut in the heat and skipped the LCQ. Shane McElrath didn't look comfortable at all on his new bike and then he suffered a painful crash off the start in the LCQ, ending his chances of qualifying.
10. Hill Brothers: Interesting (and fun) experiment to put both Justin and Josh Hill on Team Tedder. It worked, as they both made the main event, Justin finished 15th and Josh 18th. Justin Hill hasn't even raced supercross since the 2020 Salt Lake City finale!
11. Malcolm is Close Again: This is the story everyone knows and everyone saw. When Eli Tomac went down in the lead, Malcolm Stewart found himself out front and in position to finally get a 450SX win. He couldn't close it, first with Chase Sexton getting by, and then later when he hit neutral on a tabletop and went down hard. "I was leading the main for a while, which was amazing," said Stewart. "I don't think I've done that in my whole entire career. Just having all that pressure and dealing with it, if anything brings confidence to me because I know where I belong. I'm very proud of myself. Unfortunately, we did have a crash with three laps to go. It was a big crash for sure. I'm glad that I'm healthy and walked away from it, so we live to fight another day and I'm more proud of myself because of how my day was going and me turning it around and going like that, and doing what I'm supposed to do just brings more confidence for me."
Luckily Malcolm was okay and rolled around to net 16th. The crowd was loud all night at Anaheim, but a Malcolm win, oh, they wanted that one as badly as he did.
Justin Barcia Provides Update After Crash at SMX Final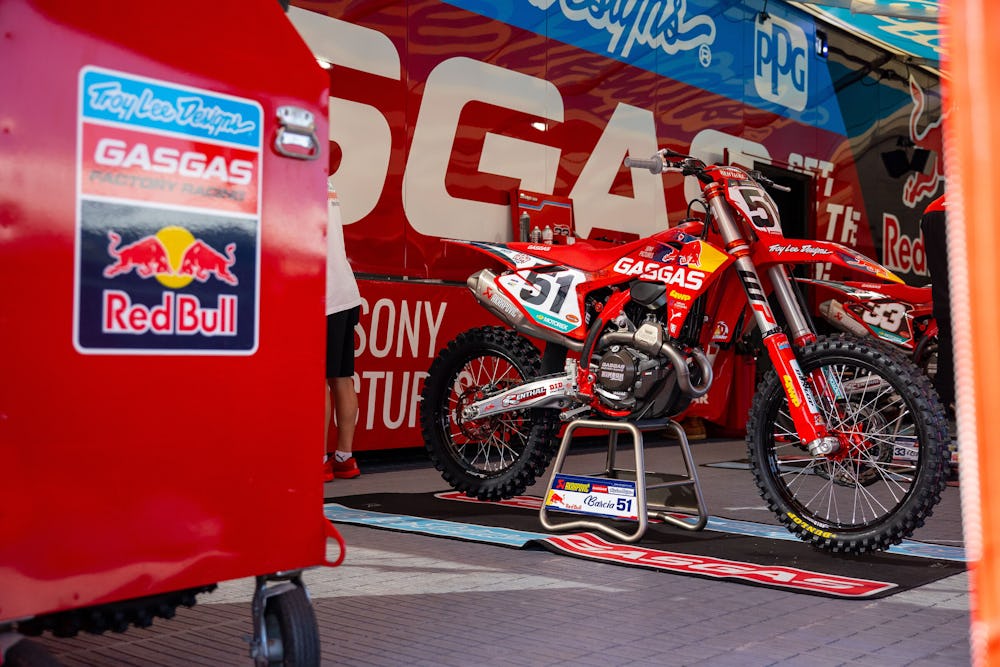 The #51 posted an update to his Instagram page, saying he suffered "a few broken ribs and a bad broken collarbone."



Source link
2023 YAMAHA YZF R9 – New Design, New Model is Near


Yamaha r9 2023 Price and Specs. The new Yamaha motor sport from the world giant company has launched the upcoming 2022 …

source
Prado (MXGP) & Laengenfelder (MX2) Claim MXGP of Great Britain Qualifying Wins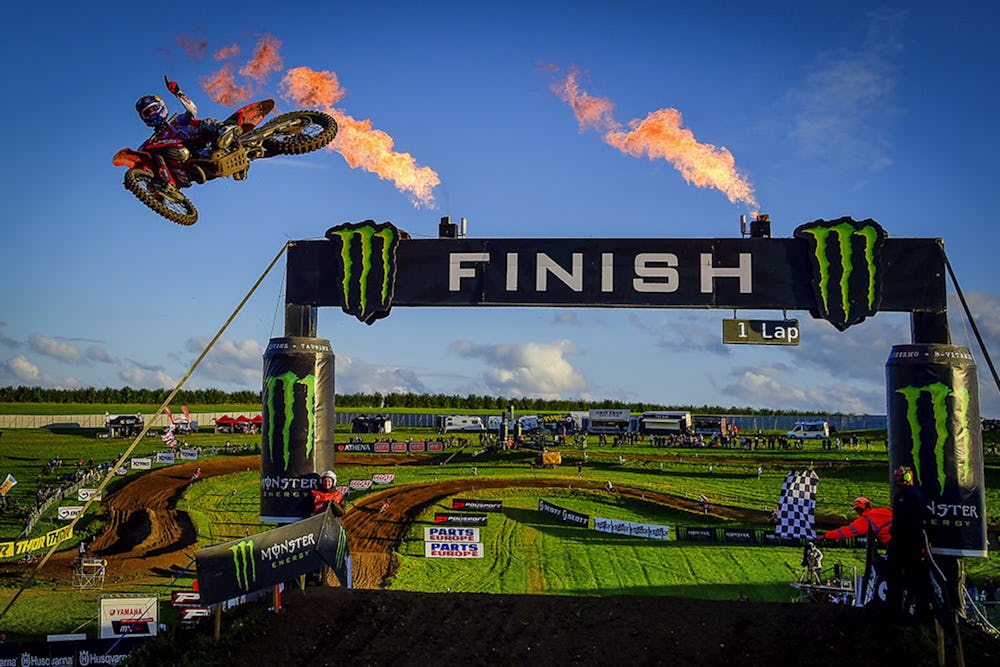 Jorge Prado (MXGP) and Simon Laengenfelder (MX2) claim their respective qualifying races at the season finale.



Source link