Ken Block Passes Away in Snowmobile Accident at Age 55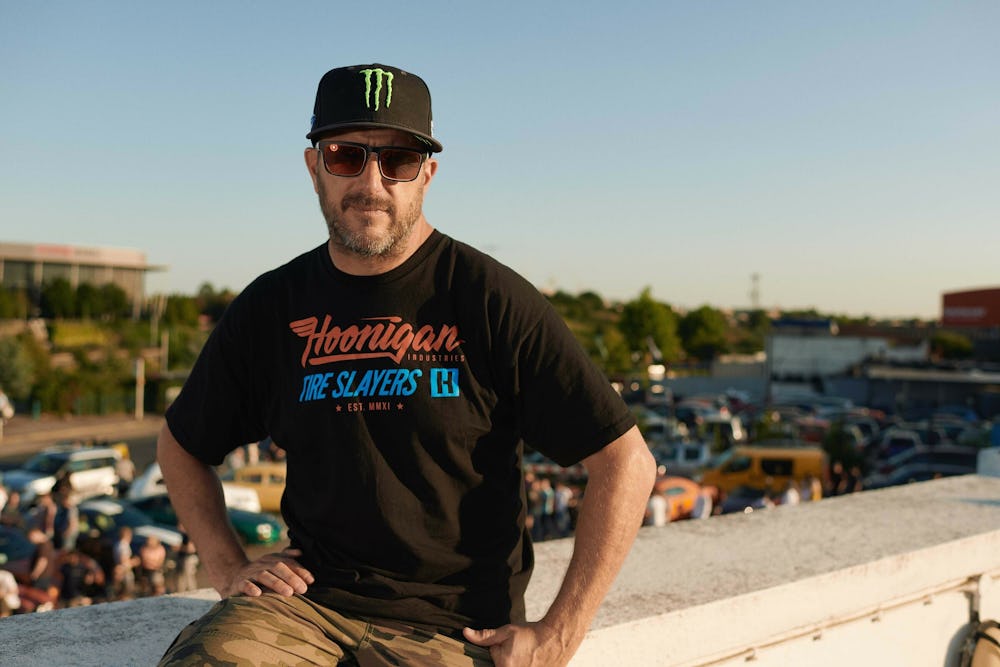 Block cofounded DC Shoes back in 1994 with his friend Damon Way. Together they built the brand into a massive success, supporting athletes across the sports world, including supercross and motocross riders like Jeremy McGrath, Ricky Carmichael, and Travis Pastrana. Block himself was a longtime moto enthusiast and a regular visitor to the races, and he was with us on the ground floor when Racer X launched as a magazine in 1998. Ten years after founding the company, in 2004, Block and Way sold DC Shoes to Quiksilver.
Block then turned his attention to rally car racing, which he discovered through his friendship with Pastrana, who was also heading in that direction. According to Car and Driver he won 23 rally races at the National level, and only narrowly lost the 2022 American Rally Championship. But Block didn't just build skills behind the wheel as a race car driver. Using marketing and production techniques from the skate/snowboard/moto world, Block built his Hoonigan brand into another massive success, and his popular line of Gymkhana videos and X Games exploits became global brands in their own right. Block embraced YouTube and social media in its earliest days, making cars cool to a whole new generation. Ken took rally car racing, which had always been merely a fringe part of automotive culture in America, right into the heart of the enthusiast market. Auto manufacturers and big sponsors got on board, but Ken kept his action-sports roots, always staying close to his motocross beginnings. In accordance, he would incorporate Pastrana into plenty of his videos, sometimes with Travis on a dirt bike and other times in a car—and sometimes both—which we put on the cover of Racer X on two occasions. Just last month, Pastrana did the driving for Hoonigan's Gymkhana 2022. In a new video series, Block's 16-year-old daughter, Lia, puts the 1985 Audi Quattro she had constructed through its paces, just like her dad.
An inspiration and a role model across the board, Ken Block's contributions to motorsports and action sports will never be forgotten.
Stats, Vlogs, & More from 2023 Fox Raceway National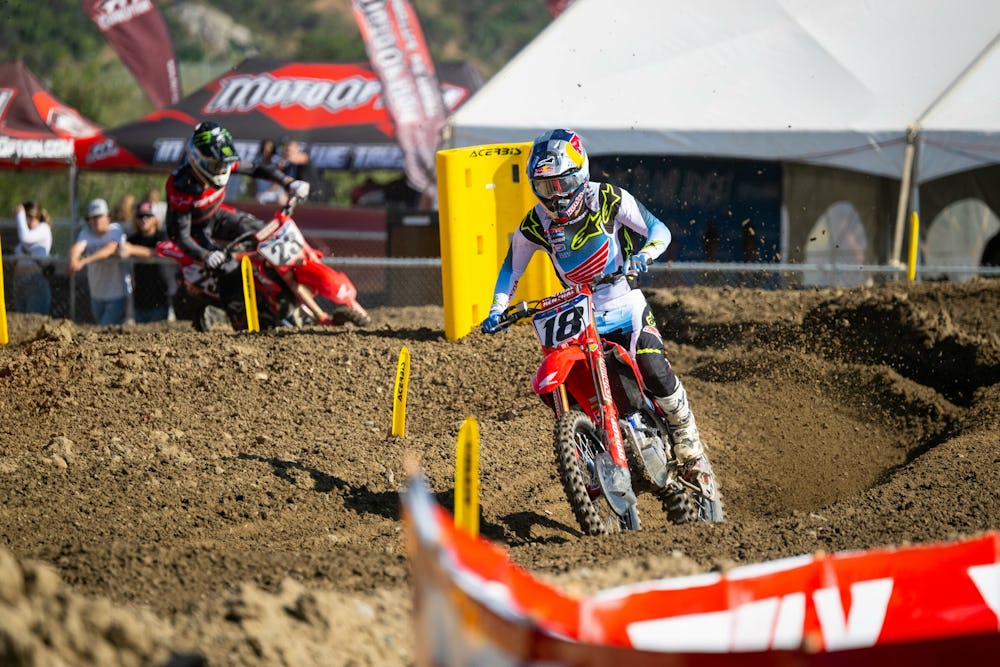 In his first ever AMA Motocross 450 Class start, Jett Lawrence went 1-1 and claimed the overall. First holeshot, first moto win, first moto podium, and first overall podium all checked off at one race! Jett Lawrence became the 75th different rider to win an overall in premier class of Pro Motocross, the first new winner since Jason Anderson won his maiden overall at the 2022 Hangtown Motocross Classic in June of '22.
Jett Lawrence becomes the first 450 Class debutant to go 1-1 in their maiden AMA Motocross start since MXGP star Jeffrey Herlings did so in 2017 and before that, Ryan Villopoto did so in May 2009.
Jett continued his streak of winning the overall at Fox Raceway at Pala—taking the 250 Class overall win in 2020, then twice in both 2021 and 2022 before now taking his first ever 450 Class start as well: an impressive six-for-six for the #18!
CATCH UP ON THE LATEST VIDEOS: 10 MUST-SEE VIDEOS
Dakar 2024 means new things A new route but above all new challenges! Give u…
Dakar 2024 means new things 🤫
A new route but above all new challenges!
💬 Give us your gold prediction!👇
#Dakar2024 #DakarInSaudi داكار 2024 نسخة جديدة تعدنا بأشياء جديدة 🤫
مسار جديد وتحديات مختلفة!
💬 شاركونا توقعاتكم!
#داكار2024