Jason Thomas' Breakdown from the 2023 Oakland Supercross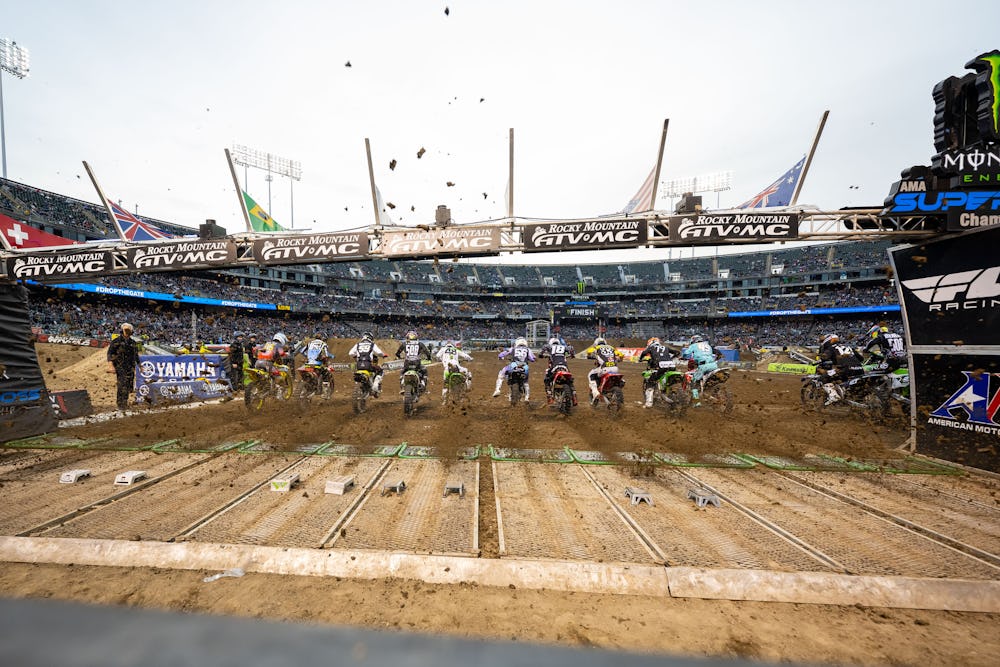 Former pro racer Jason Thomas was right on the floor during Saturday's Oakland Supercross as he was the floor analyst for Peacock's coverage of the racing. As such, not only was JT able to visually see some of the key moments of the race, he also got an up close and personal view of just how gnarly the track got. We fired some questions his way about the track breaking down and how that can contribute to a multitude of mistakes.
It was certainly a difficult track when accounting for the layout and the softer dirt. Had this layout been on hard-packed dirt, it wouldn't have been as challenging. The ever-changing ruts and bumps added a layer to the race. Often times, track builders will tone down the angles when we have softer dirt, knowing things will get dicey late in the main event. Not so much in Oakland. I like it when they ramp up the difficulty, though. Knowing when to press and when it's necessary to respect the track a bit is all a part of race craft. Finding that balance is an underrated part of the sport. It's really brought to the forefront on weekends like last.
This track was taxing on many levels. Riders needed to squeeze with their knees much more at Oakland than on some layouts. That turning section forces riders to use their legs and core to manipulate the motorcycle in the air. When you leave a jump face aiming one way but need the bike to land facing a different direction, the only way to do that is by sheer force. If anyone ever tells you that racing motorcycles isn't physical, understand that they're likely a moron.
Supply
WATCH THE 2023 DENVER SUPERCROSS IN UNDER 12-MINUTES
Privacy & Cookies Policy
Weege Show: The Best and Worst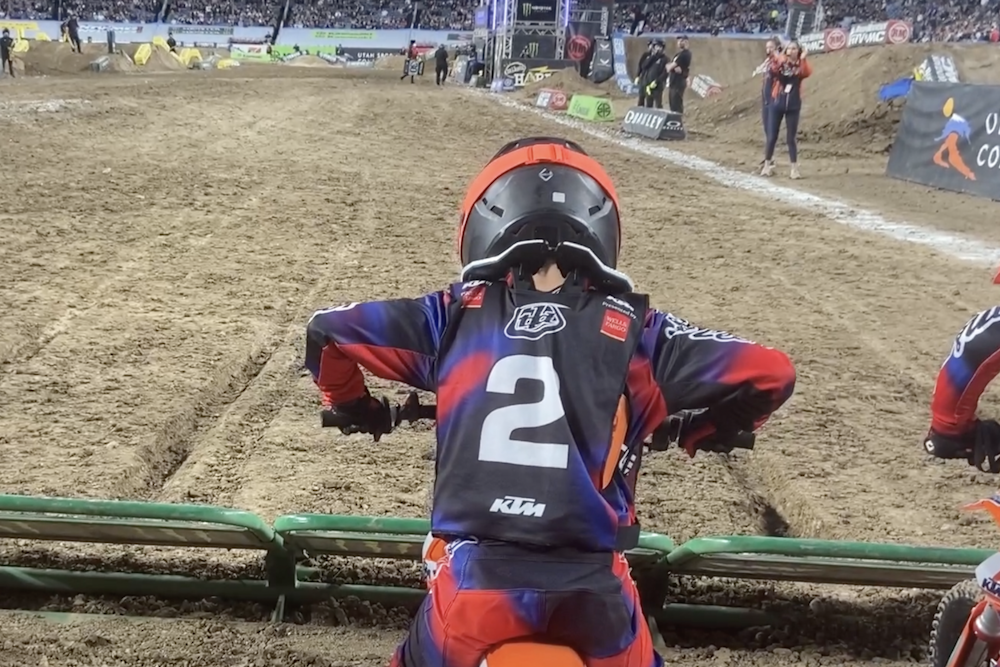 Jason Weigandt's son Lane raced the KTM Junior Supercross for Monster Energy Supercross at Empower Field, and somehow got sixth even though dad barely his time to take him riding. This program is all about the smiles and the amazing experience. On the other end, though, this sport can be so cruel, and it presented the cruelest of exits for Eli Tomac. This one hurt so bad. The Weege Show is presented by RaceTech.com Gold Valves. Use them in your kids bike if he wants to race supercross.