Hunter Lawrence Opens Up About 2023 Daytona Supercross Victory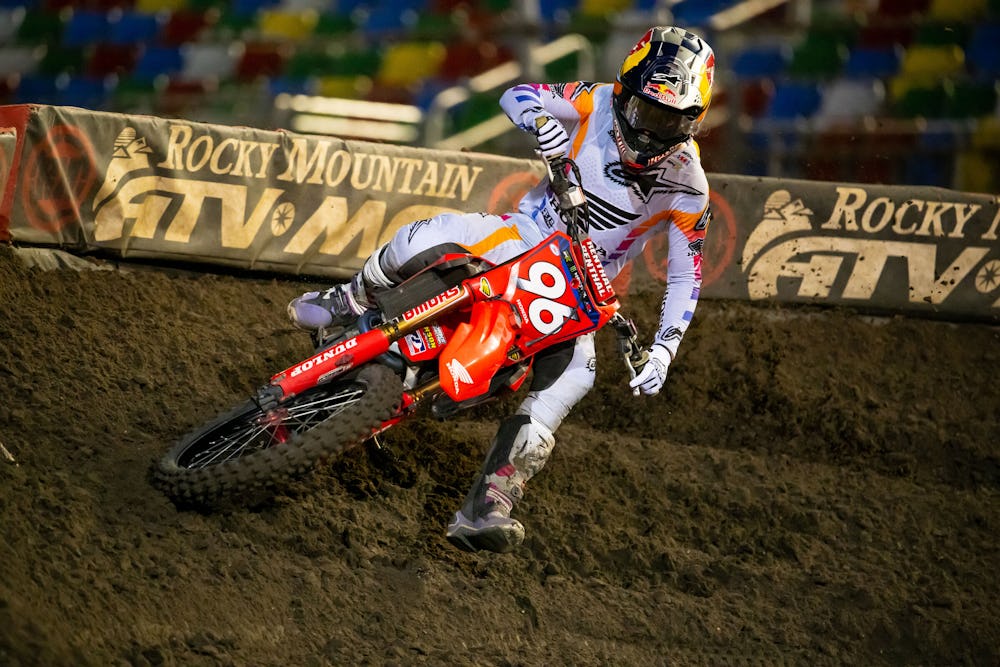 With this somewhat hybrid-style supercross track, any changes to the bike to make it better today?
We went one click stiffer on the shock, which I thought would be a rebound call just because of the high-speed rhythm lanes. You're hitting them a lot faster. But honestly, not. I feel like the past few years, just from leaning on the team's experience. They come to Florida, we do the whole Daytona test and then we come to the race, and we end up racing on our normal stuff. It's cool when you can just trust in your setup and you're not trying to reinvent the wheel because it feels bad or whatever. The bike was great. We didn't really change anything. Just some mapping stuff throughout the day for the humidity, but all good.
There are only four guys now with more wins on a Honda in the 250 class than you. Does that feel pretty good to be one of the top all-time riders on that red machine? What does that mean to HRC?
Hopefully pretty good. I didn't know that stat you just fired off. I didn't know Brian [Deegan] had two podiums, either. I think he's going to have your record here pretty soon, sorry to say [pointing at Haiden Deegan]. I could care less. I just want to be the best version of me when I ride and do well for the team. Obviously, they're stoked and happy. Jett is doing well on the other coast, so it's a cool time right now.
Stats, Vlogs, & More from 2023 Fox Raceway National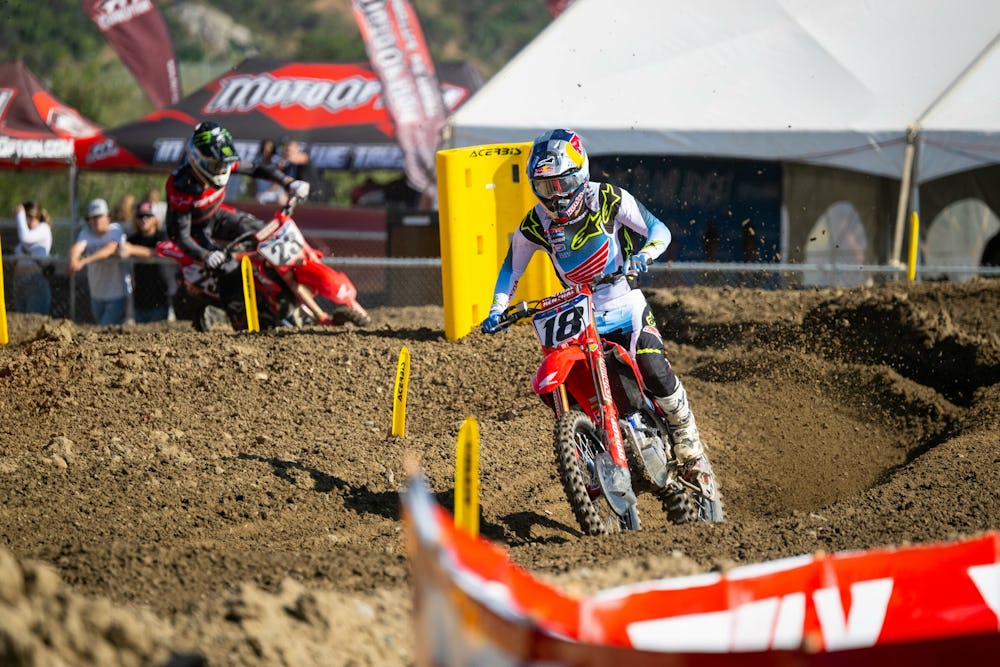 In his first ever AMA Motocross 450 Class start, Jett Lawrence went 1-1 and claimed the overall. First holeshot, first moto win, first moto podium, and first overall podium all checked off at one race! Jett Lawrence became the 75th different rider to win an overall in premier class of Pro Motocross, the first new winner since Jason Anderson won his maiden overall at the 2022 Hangtown Motocross Classic in June of '22.
Jett Lawrence becomes the first 450 Class debutant to go 1-1 in their maiden AMA Motocross start since MXGP star Jeffrey Herlings did so in 2017 and before that, Ryan Villopoto did so in May 2009.
Jett continued his streak of winning the overall at Fox Raceway at Pala—taking the 250 Class overall win in 2020, then twice in both 2021 and 2022 before now taking his first ever 450 Class start as well: an impressive six-for-six for the #18!
CATCH UP ON THE LATEST VIDEOS: 10 MUST-SEE VIDEOS
Dakar 2024 means new things A new route but above all new challenges! Give u…
Dakar 2024 means new things 🤫
A new route but above all new challenges!
💬 Give us your gold prediction!👇
#Dakar2024 #DakarInSaudi داكار 2024 نسخة جديدة تعدنا بأشياء جديدة 🤫
مسار جديد وتحديات مختلفة!
💬 شاركونا توقعاتكم!
#داكار2024