2023 Motocross Preview, AMA Hall of Fame Ballot, & More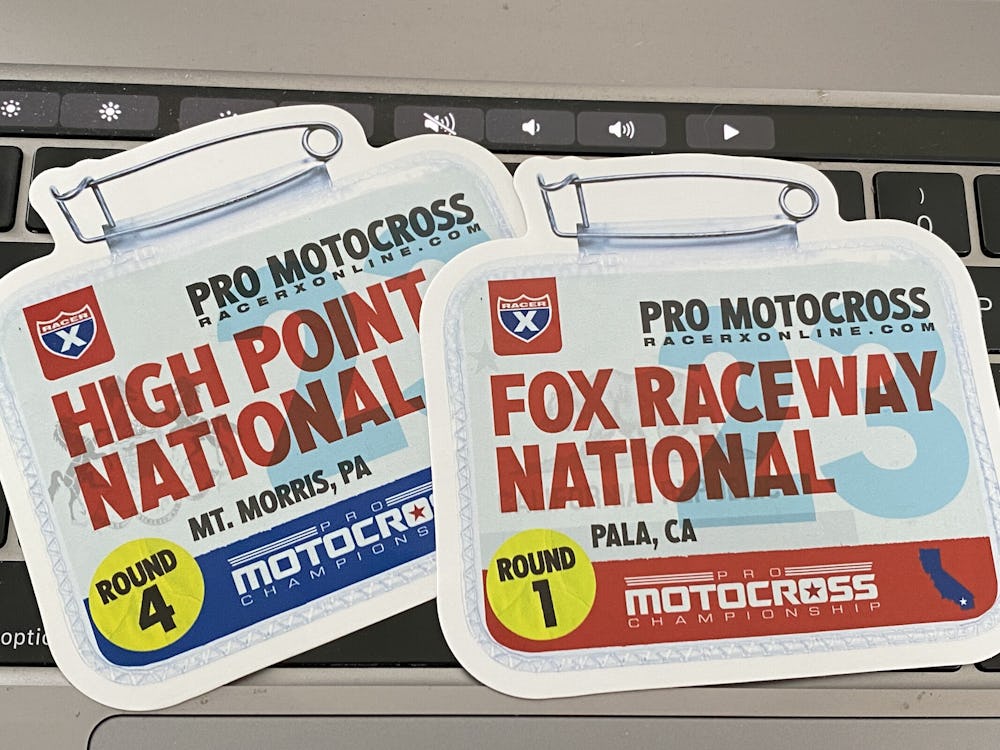 Marshall continued to work on his health and even started a non-profit, The James Marshall Project, to help others struggling with spinal cord injuries. However, in recent months his health had taken a downturn as he battled infections that are all too common to quadriplegics. Then he aspirated while taking a pill, which caused a severe lung infection. The infection spread throughout his body causing his organs to start failing. On May 12th , James Marshall passed, just a couple of weeks shy of his 39th birthday. The outpouring of love from the MX community has been tremendous as Marshall touched many lives. The sport lost one of its truly unique characters.
Bobby Regan said he lost a dear friend. "I remember James as a super-passionate and super-talented athlete," said the man behind the Monster Energy/Star Yamaha Racing juggernaut. "I was there in San Diego when he got hurt. I know his life was forever changed. We donated a Star Racing bike for a charity auction for James. Coy Gibbs and I got him a handicap-equipped van. But that's now how I choose to remember James Marshall. I remember him as that kid I first encountered as an amateur. I choose to remember him as 'the Texas Outlaw.'"
RIP James Marshall, Outlaw452.
InFront has announced the cancellation of the Vietnam round on September 16-17. That's the bad news. The very good news is that the race will now take place at Maggiora, Italy, one of the most famous and historic venues in all of motocross. According to the press release, "The old-school circuit of Maggiora has a rich history and has been the theatre of many spectacular races since its first event in 1966. Showing its importance in motocross, the magnificent Italian track hosted three Motocross of Nations including the legendary MXoN of 1986 with team USA achieving perfect scores." 
Also, this weekend MXGP returns to another well-known facility with some Team USA history. Villars-sous-Ecot, France, will host this weekend's round. It's the same venue where Team USA's Ron Lechien, Rick Johnson and Jeff Ward put on a dominant display in 1988. Right now Jorge Prado of the GasGas team is in the points lead, in part because of his strength in those Saturday qualifying races that now pay points. But Red Bull KTM's Jeffrey Herlings is definitely on the rise, having won three of the last five rounds. He is six points behind the Spaniard going into France. Here's a video of Herlings that we spotted on YouTube of Jeffrey doing some high-speed training for the fast, hard-packed French circuit.
One last thing: MXGP legend Joel Smets is one of our favorite people in the entire motocross world. Humble, gracious, competitive and kind, he was always a pleasure to watch on the racetrack (even with his unorthodox style) and then chat with in the paddock. Here's an interview our friend Geoff Meyer did with Joel on his site MXLarge.com.
For last week's Racer X/MXGP-TV Trivia, we let our previous winner, "Aussieblue" from down under, come up with the question: Who was the first Australian to get a point in the FIM World Motocross Championship? Name the rider, year and class. We got plenty of answers, ranging from Stephen Gall to Jeff Leisk to Ray Fisher to Tim Gibbes, but no one got the full answer, which turned out to be quite mystery. Aussieblue himself thought it was Pelle Granquist at the 1980 500cc round in Sweden, where he finished 10th in the second moto, which was good for a single point. Pelle came to Australia in the mid- to late- '70s to do so races for the local Husqvarna importer and literally started winning some of Australia's biggest events.  He married a local girl, which gave him Australian citizenship. He went on to win two consecutive 250cc and 500cc Australian National Championships in 1978 and '79, before dabbling in the 500c Grand Prix circuit of Europe. Unfortunately, he sustained a badly broken leg in a practice crash which in turn ended his career. 
However, that wasn't the correct answer. "Roostzilla" got closest. He posted "Tim Gibbes won a gp in Czech in 1960, guessing on a 500…..but the first point?" Turns out the race Gibbs won wasn't an actual GP, but rather a European Cup race, as the 250 class did not have FIM World Championship status until 1962. However, one year later in 1961, Gibbes scored two points at the 500cc Grand Prix of Sweden, and there is your answer!
Latest Gear from Racer X Brand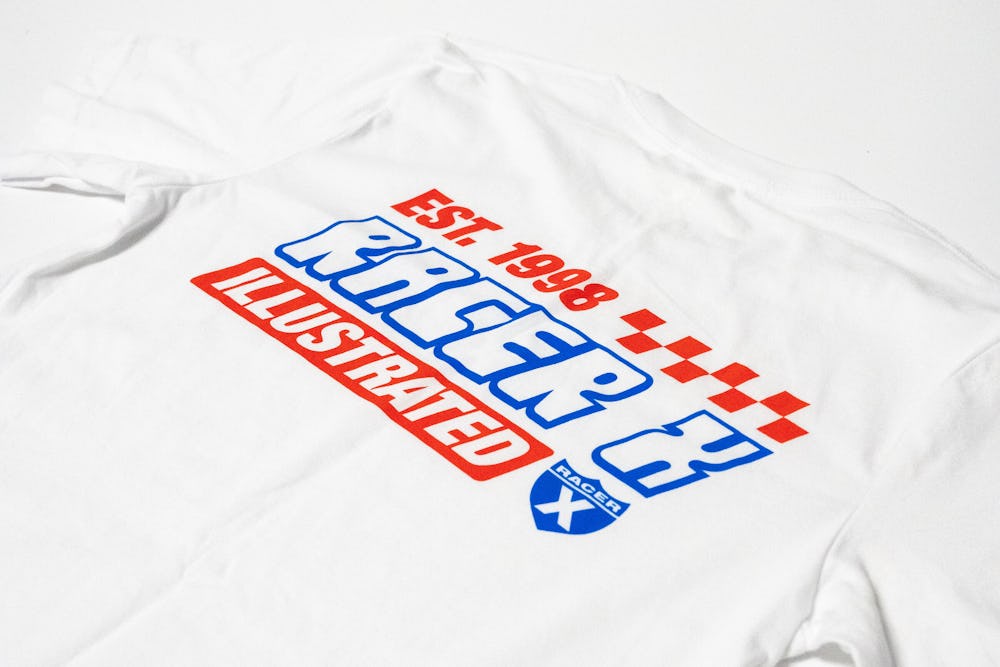 The Racer X Brand Summer '23 Release is here! Take a look at the latest line of high-quality racing merch, featuring cutting edge materials and sleek, modern designs. The collection includes everything from t-shirt and onesies to winderbreakers and accessories.
DARYL ECKLUND'S 2003 KAWASAKI KX125: FROM BASKET CASE TO BEAUTY QUEEN
Privacy & Cookies Policy
Video: Pro Motocross Prep at Glen Helen ft. Cianciaurlo, Plessinger, & More
Stopwatch Nationals are in full swing with just one weekend off between Monster Energy AMA Supercross and AMA Pro Motocross. Several riders hit the track at Glen Helen Raceway yesterday to get their motos in and work on settings. Watch as Adam Cianciarulo, Aaron Plessinger, Tom Vialle, Jo Shimoda, Michael Mosiman, Maximus Vohland, Carson Mumford, Ryder DiFrancesco, Jett Reynolds, Joshua Varize, and Caden Braswell all go to work.
Film/edit: Kellen Brauer
Image: Spencer Owens